How to Install Facebook App from Windows Store in Windows 10
Downloading and installing an app from Windows Store in Windows 10 computer is a simple process. Even though Windows 10 itself has several built-in apps that are sufficient to use your computer for daily personal and office use if you want to download or purchase more apps games and movies Windows Store is the best platform provided by Microsoft.
There are certain points that you must keep in mind before downloading or purchasing any app from Windows Store.
To download any app from Windows Store you must have a Microsoft account.
Through Windows Store Microsoft provides several apps for free. Apart from such programs there are many other apps games and movies that come with a price tag and u will be prompted to provide your credit or debit card details to make a purchase.
This section focuses on the Facebook app that allows you to connect with your friends and family by sharing your status updates photos etc.
To install the Facebook app from Windows Store in Windows 10 you must follow the steps given below:
Sign-in to your Windows 10 computer using your Microsoft account.
Note: Make sure that the computer is connected to the Internet.
Click the Start button from the bottom-left corner of the desktop.
From the right section of the Start menu click the Store tile (the one with the shopping bag) to open the Windows Store.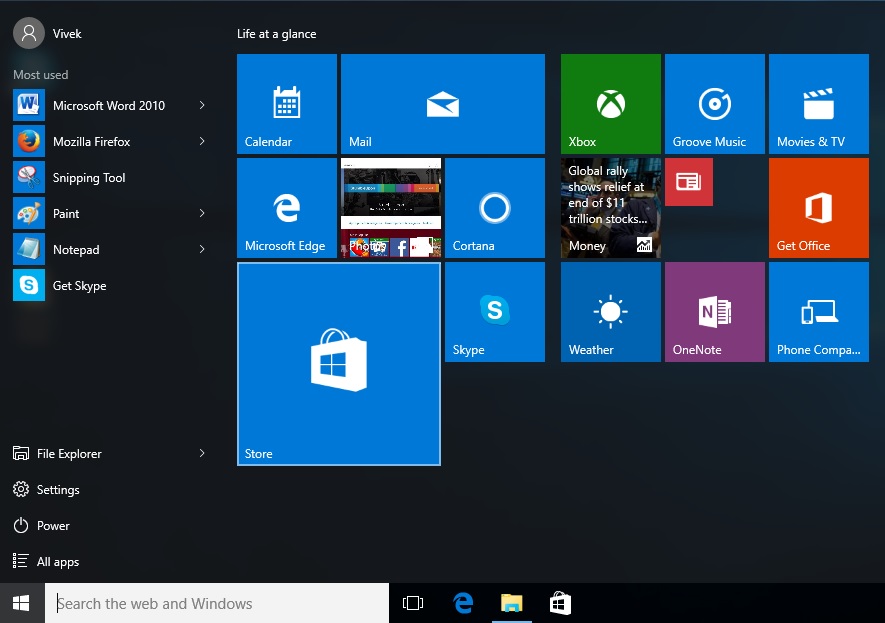 Once the Store window opens type Facebook in the Search bar present at the top-right corner of the Store window.
Hit Enter or click the Search button.
From the displayed search results click the Facebook icon.
To install the Facebook app click Install.
Note: If an app is not free you must purchase it using your credit or debit card before Windows Store allows you to download the program.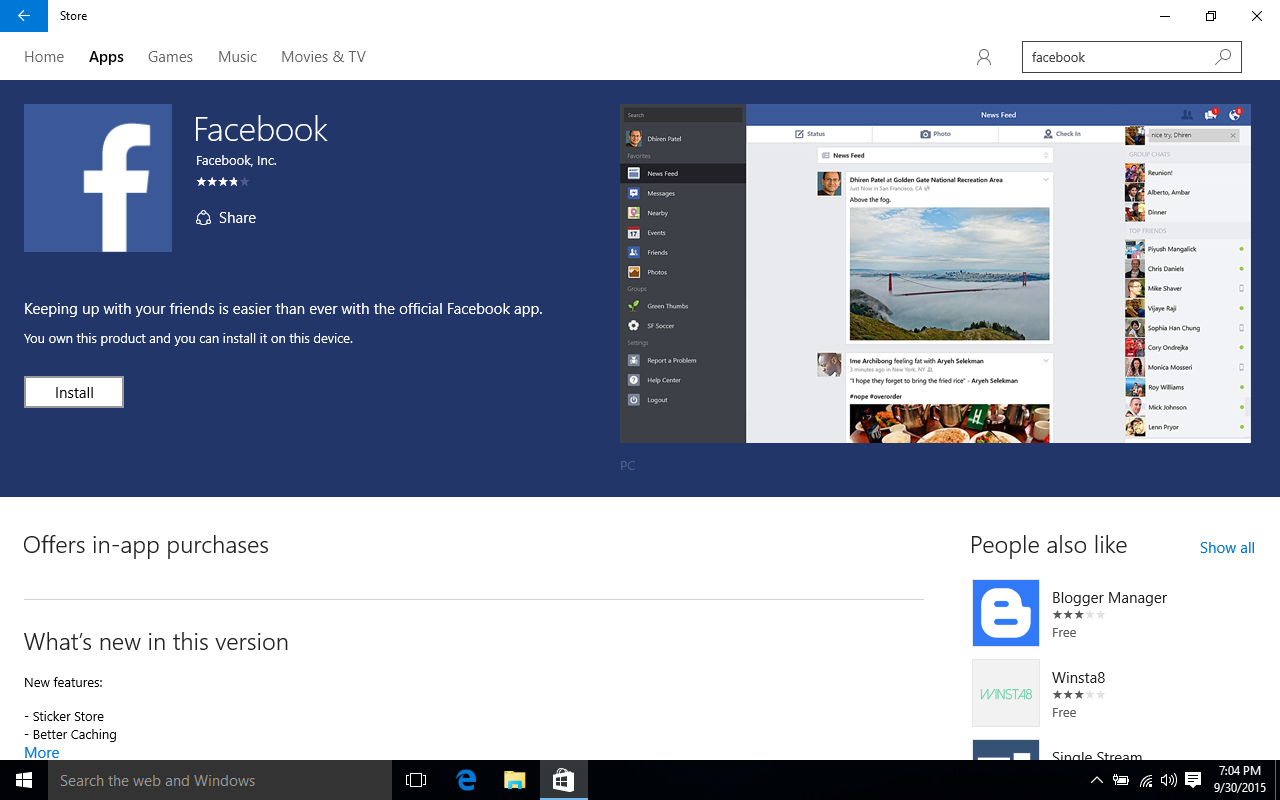 Wait until the app is installed and then click the Open button to launch.
Once the Facebook app opens sign-in to your Facebook account by entering the credentials in the Email and Password fields and clicking Login.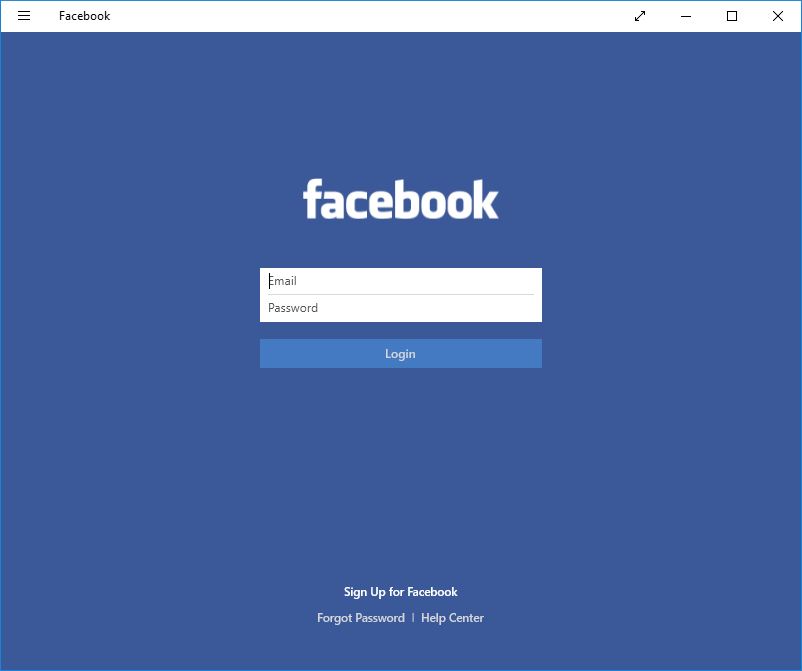 Start using the Facebook app normally.